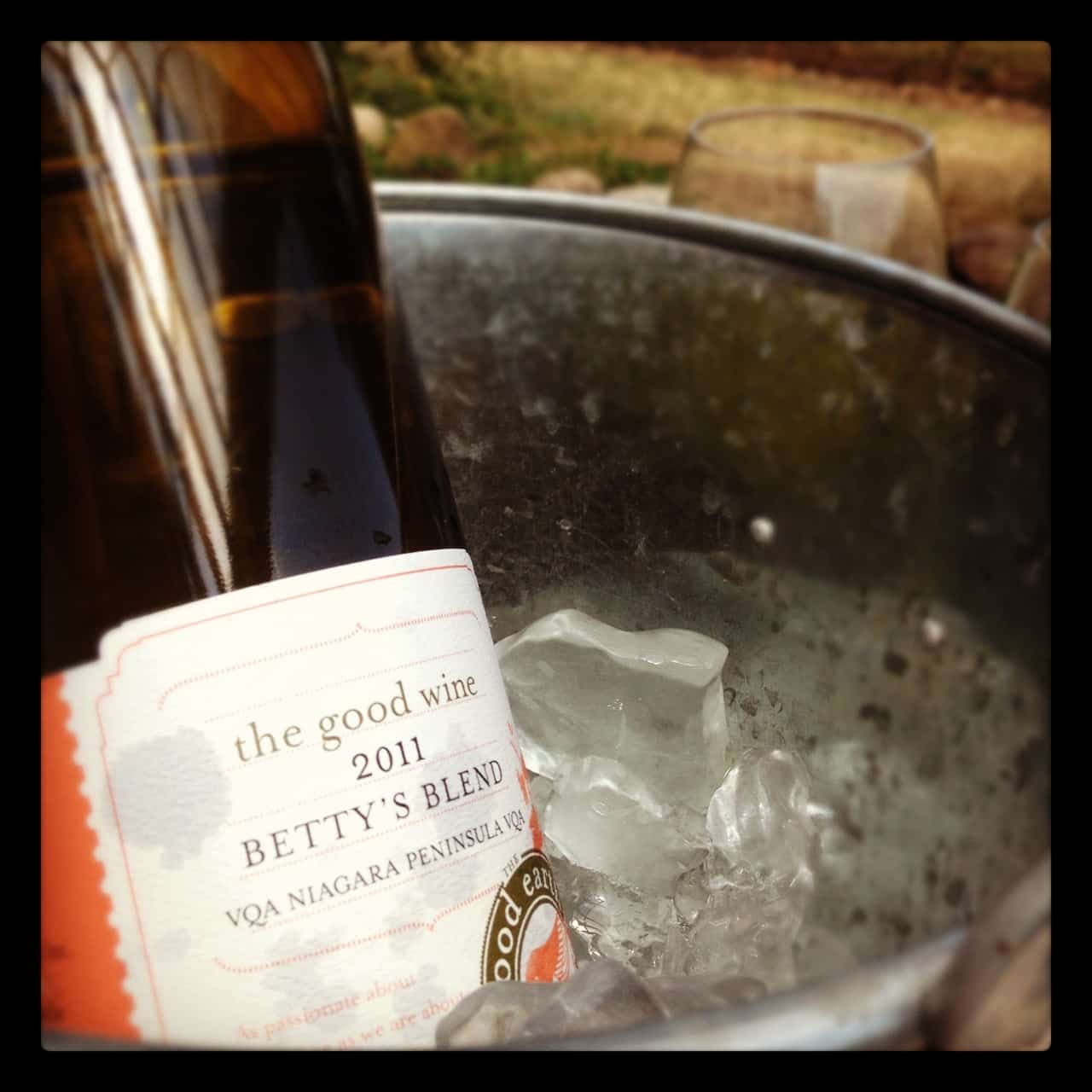 It's almost August, the month I am most nostalgic for when the midwinter doldrums hit. August is when summer is really SUMMER. It's hot and the sunlight is angled and more golden, bleaching the landscape a bit yellow, like a faded Polaroid from my 70s childhood. August means back-to-school-is-around-the-corner-let's-enjoy-every-minute-before-Labour-Day! It's the month when cicadas sing loudest, when your favorite farmstand is piled high with beautiful fruits and vegetables, when cold suppers and chilled white wine provide the perfect end to a long, hot day. August is the month when this tense, high-strung, cool-climate girl finally gives in to the dog days of summer and lets her languorous inner Southern gal out.
All I want to do is put on a pretty print dress, make a big batch of fried chicken and host the perfect August picnic. I want to spread a cheerful red & white checked tablecloth under a tree somewhere (maybe the far corner of Nicolette's peach orchard?), plunge a bottle of The Good Earth's thirst-quenching 2011 Betty's Blend into an ice-bucket, and dole out a seasonal feast for the people I love.
Colchester Fried Chicken
This recipe is from The Harrow Fair Cookbook by sisters Moira Sanders and Lori Elstone, with Beth Goslin Maloney. Lori is one of the original team-members at The Good Earth but even before I knew about that connection, this was the cookbook I would sneak out of the cooking school to read during quiet moments in the off-season.  Featuring 150 recipes from/inspired by The Harrow Fair in Essex County (as well as photography by Good Earth pit boss Mike McColl), it's an awesome cookbook!
Serves 4 to 6
1 whole fresh chicken
3 ½ cups (875 ml) all-purpose flour, divided
2 cups (500 ml) buttermilk
1 tbsp + 1 ½ tsp (15ml + 7 ml) fine sea salt, divided
¼ cup (60 ml) firmly packed fresh sage
1 tsp (5 ml) freshly ground black pepper
1 tsp (5 ml) smoked paprika
Vegetable oil for frying
Cut the chicken into pieces: 2 legs, 2 thighs, 2 wings, 2 breasts.
Cut each breast into 3 equal pieces. Discard the back or save for another use.
Whisk together ½ cup (125 ml) of the flour, the buttermilk, and the 1 tbsp (15 ml) salt in a large bowl. Rub the sage leaves between your hands to release the aroma of the herb and add to the buttermilk mixture.
Place all the chicken pieces in the buttermilk mixture. Stir to coat thoroughly. Refrigerate the chicken for at least 2 hours and up to 24 hours.
Mix together 3 cups (750 ml) of the flour, the 1 ½ tsp (7 ml) salt, pepper and paprika in a large bowl.
Firmly press the flour mixture into the chicken pieces, one at a time, until they are thoroughly coated.  (This is an essential step to getting perfect fried chicken.)
In a large, straight-sided saucepan or skillet, heat 1 inch (2.5 cm) of oil to 350°F (180ºC). Fit all the chicken pieces into the oil. (The chicken does not need to be covered by the oil.) Cover and cook over medium heat for 10 minutes on one side, then 10 minutes on the other. Remove the lid and cook the chicken for an additional 2 minutes or until it is a dark, golden brown.
Place the fried chicken pieces on a baking sheet lined with paper towels.
Let the chicken rest for 15 minutes before serving.
Succotash Salad
The Lee Bros. Southern Cookbook  is another favourite, filled with great recipes and anecdotes about Matt and Ted Lee's Charleston childhood. This salad practically begs to be ladled into mason jars and taken on a picnic.
For 6 people
2 quarts water (1.9 litres)
4 ears fresh sweet corn, husks removed
2 cups fresh or frozen shelled beans such as butterbeans, baby limas or lady cream peas (about 1-1⁄2 pounds unshelled) (500 mL)
3 ripe medium tomatoes, skinned, seeded and roughly chopped
1⁄2 cup coarsely chopped fresh basil (120 mL)
3 Tbsp lime juice (45 mL)
1⁄4 cup extra-virgin olive oil (60 mL)
1 tsp Dijon mustard (5 mL)
kosher salt to taste
freshly ground black pepper to taste
In a large stockpot over high heat, bring the water to a rolling boil. Add the corn, return to a boil, and boil vigorously for 2 minutes. Using tongs, transfer corn to a colander. Place it beneath a stream of cold water to halt the cooking. Reserve.
Add the beans to the corn cooking water, return to a boil, and boil vigorously until the beans are soft, 13 to 18 minutes. Strain the beans in a colander and place them beneath a stream of cold water for 1 minute to halt the cooking. Reserve.
Cut the corn from the cobs, making sure to scrape the cobs up and down with the edge of a spoon to remove the juicy bits still adhering to them. Place the corn kernels and corn juice in a large bowl and add the beans, tomatoes and basil. Stir gently to combine.
Whisk together the lime juice, olive oil and mustard until emulsified. Season to taste with salt and pepper. Pour dressing over salad and toss.
Cover the salad with plastic wrap and refrigerate until ready to serve, up to four hours. Toss every 30 minutes to make certain the flavours meld evenly and toss once again before serving.
The Good Wine
(0) Dry, Residual Sugar 5 g/l, Alcohol 11.6%, Total Acidity 6 g/l
A graceful blend of 50% Chardonnay, 25% Riesling and 25% Sauvignon Blanc, this is the white linen shirt of wines – cool, elegant and perfect for summer. Named after Nicolette's mum, "The Betty" features a balanced nose of citrus, summer fruit and floral notes; a crisp mouth-feel and freshness on the palate make it a great summer sipper. Delicious with fried chicken and succotash salad!