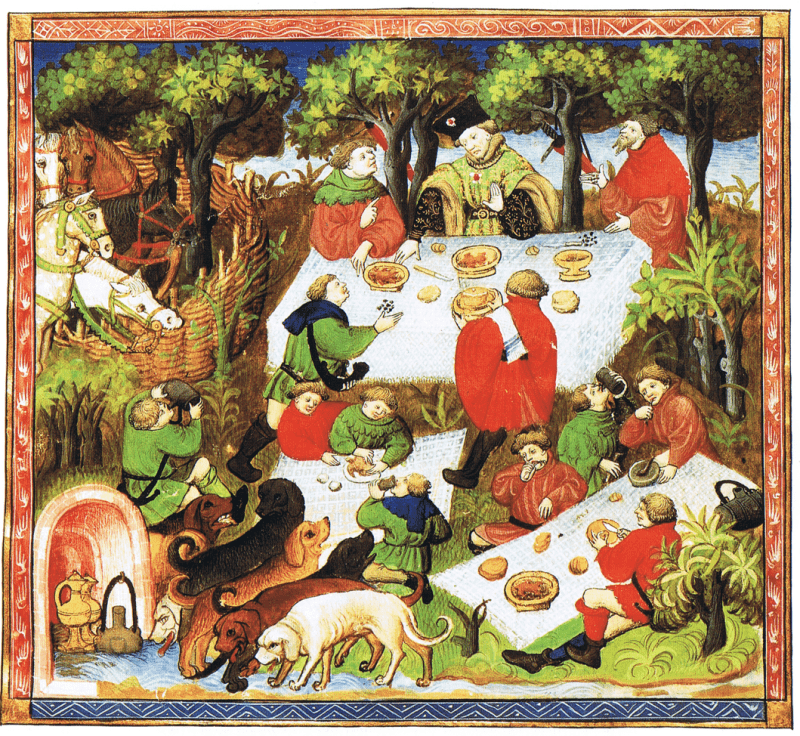 ˈpik-(ˌ)nik
an occasion when a packed meal is eaten outdoors, especially during an outing to the countryside:

Origin: mid 18th century (denoting a social event at which each guest contributes a share of the food): from French pique-nique, of unknown origin
We love a good picnic, whether it a simple baguette with cheeses,  charcuterie and a bottle of chilled wine (also great on the living room floor in front of a fire) or fried chicken with a selection of summery side salads, fresh fruit and zesty lemonade. Here are few tips that we think help zhoosh up any picnic, let us know if we've missed any that think add that certain je ne sais quoi:
Add these to your picnic prep list:
if you've got a "pic-a-nic basket", start with that
bring along a blanket or area carpet for the ground
or a retro red gingham table cloth for a picnic table
tealights are great on a twilight picnic
cloth napkins are so civilized
small mason jar for wild flowers
bocce set for in between cloud gazing spells
fabulous sun hat with oversized shades
water with lemon or lime wedges
salt and pepper shakers
silver cutlery (easier to schlep along than china, but if you're up for it, schlep away!)
The Good Wine
and don't forget:
sunscreen
bug repellant
ziplock bags to pack up any messy bits
---
Our delightful Executive Chef, Therese De Grace has pulled together 2 of her favourite picnic recipes here for you. If you try them, let us know!
Toronto Island Pressed Sandwich
My fondest memories of growing up in Toronto (which was more of a town than a mega city at the time) are centred around the family picnics my grandmother would host on Toronto Island.  The food was always the highlight of this day out, particularly the oversized sandwich that was prepared the day before and gingerly cut for us all to share.  The flavours of this sandwiched all melt together into a magical parcel, make sure you use a hearty loaf in order to soak up all the luscious juice from the moist ingredients.
Ingredients
1 large Calabrese loaf
1 cup of pesto
2 cups of marinated artichokes
20 slices of Smoked Provolone Cheese thinly sliced
½ pound thinly sliced salami
½ pound thinly sliced mortadella
3 cups roasted red peppers
2 cups spicy marinated eggplant
Method
Divide bread loaf into even halves, spread pesto evenly over each side.
Lightly crush artichokes with your hands and spread them evenly over the bottom half of the loaf.
Evenly layer provolone, salami, red peppers and mortadella ending with spicy eggplant.
Cap with the top of the loaf; press the sandwich down until flat.
Using cling film tightly wraps the loaf and place on a baking sheet.
Top with bricks or a cast iron pan, refrigerate overnight.
---

Buttermilk Baked Chicken Chunks
If you haven't had the pleasure of indulging in cold battered chicken at a picnic you are truly missing out.  The texture slightly changes when the chicken is cold but it is just as delicious.  The recipe listed below is fabulous served hot or cold, this recipe is baked but we promise you … crunch is not compromised.
Ingredients
1 cup buttermilk
1 clove crushed garlic
1 teaspoon Cajun spice
2 chicken breasts cut into 1 x 1 chunks
2 tablespoons olive oil
1 cup flour
½ cup corn flakes crushed
½ teaspoon of each: garlic powder, onion powder and smoked paprika
Pinch of Salt and Pepper
Method   
Whisk buttermilk, garlic and Cajun spice in a bowl.  Pour over chicken marinating overnight.
Preheat oven to 375 degrees.  Line a cookie sheet with parchment paper and brush with olive oil.
In a bowl add flour, cornflakes and all remaining spices.
Toss chicken in flour mixture until coated well and arrange on cookie sheet.
Allow to cook for 8 minutes flipping chunks at the four point mark.
Serve hot or chill and serve cold with your favourite creamy dip.
› by kb on behalf of Nicolette ‹