We're thrilled (and secretly not a little surprised) to tell you that our 2010 Riesling was a winner at the 2013/2014 Intervin Awards.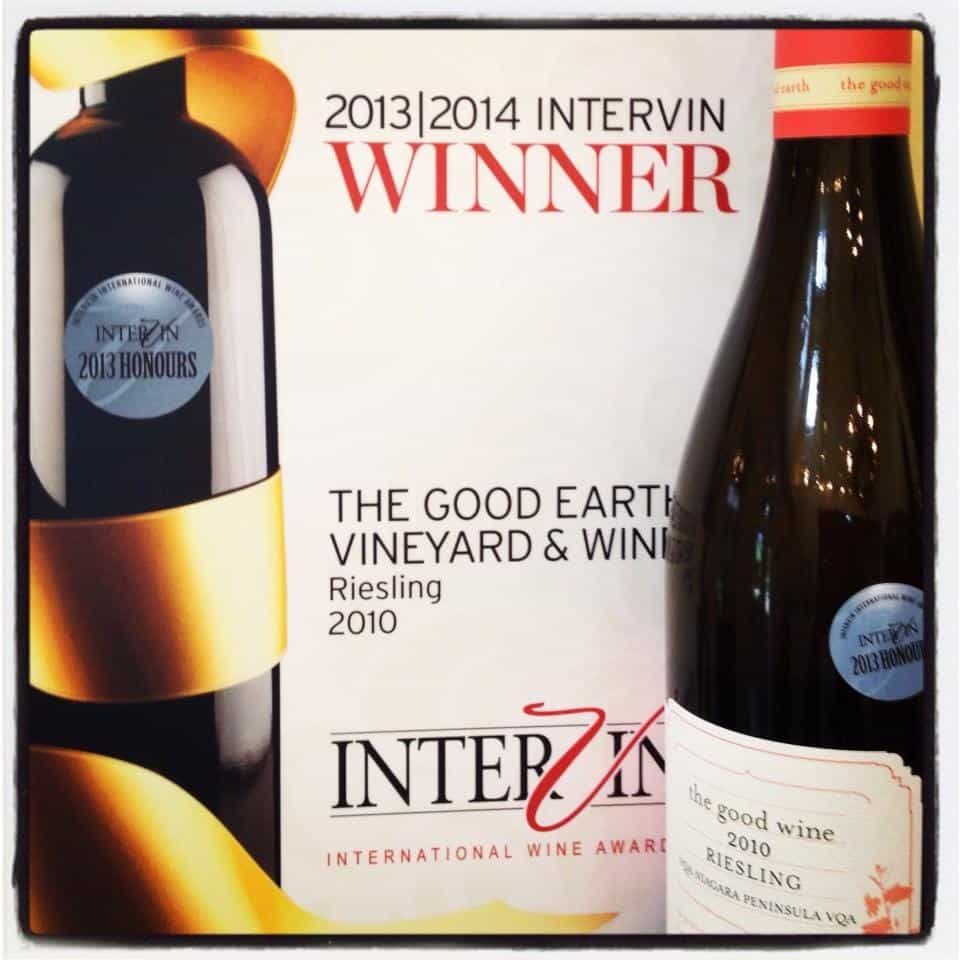 Our tasting notes say it all… "At first sniff, the funky, delicious petrol scent hints at the almost unctuous texture of this slightly sweeter Riesling. Richly flavoured with a bit of apple-y tartness to balance the sugars, this Riesling will delight fans of our now sold-out 2009 Medium Dry Riesling. Low in alcohol, it's an excellent tipple on its own, or will pair deliciously with spicy foods."
Pick some up online today, come and visit us in person (we'd love to see your smiling face), or call the winery at 905.563.6333 and order away!