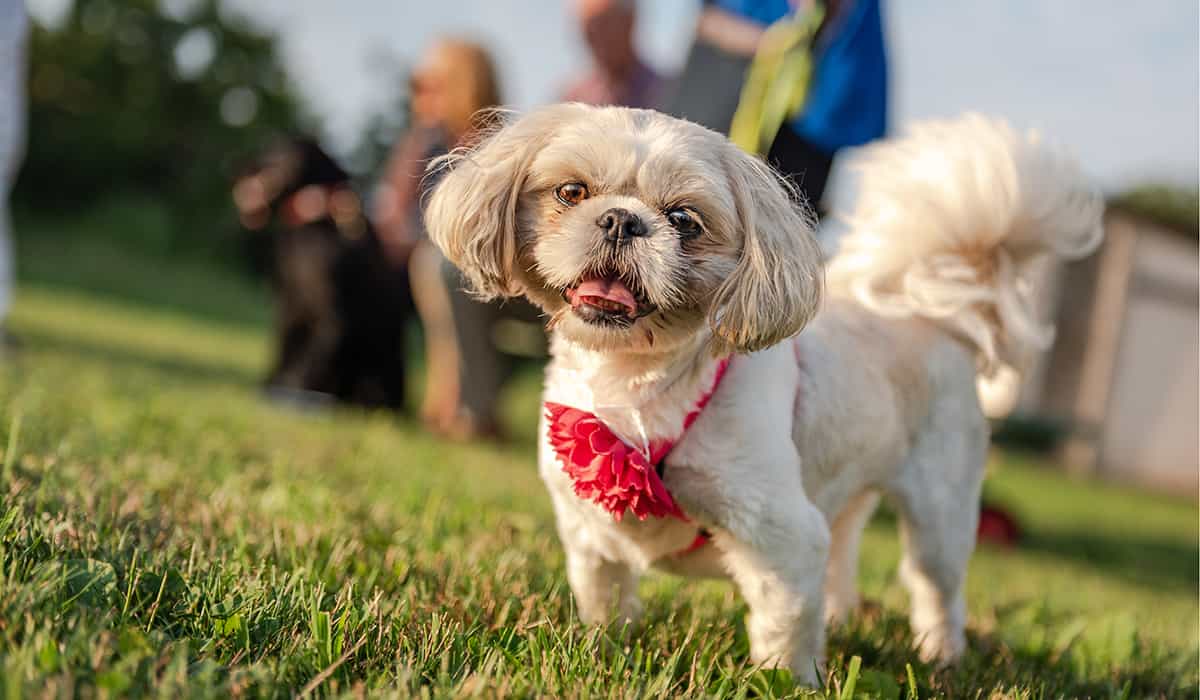 The Good Earth is dog friendly
The Good Earth welcomes well-behaved dogs on leash to accompany their humans for fabulous wine and food experiences on Saturdays and Sundays throughout the summer.
In addition to our awesome annual Dog Days of Summer dinner event, this year we are introducing Wine, Wags and Walks.
Wine, Wags and Walks
Starting in May, on weekends you can enjoy the beauty of the orchards, vines and gardens at The Good Earth with your best 4-legged friend and a glass of wine!
Available weekends from 11 a.m. to 3 p.m. Fee is $15 (+HST) and includes a glass of wine for you and a homemade treat for your best friend. Call 905.563.6333 to arrange your visit. Please note: you must check in at the Retail Shop when you arrive.
Dog Days of Summer Dinner event: Saturday, August 24
Calling all well-behaved canines! Save the date for this amazing summer night out with your peeps.
Dog lovin' Chef Andrew will design a delicious menu for your Human to enjoy. We will offer YOU a multitude of water bowls, a complimentary treat tasting and ample grass and trees to sprinkle.
We'll start with the Yappy Hour Sniff & Mingle, followed by dinner under the marquee tent.
Your friendly neighbourhood pupparazzi, Indigo Pet Photography, will be on hand capturing canine candids and pawsome pup pics!
More information to follow soon!
Best behaviour
Safety first. For the safety and enjoyment of all you must obey these basic etiquette rules. We reserve the right to ask anyone who ignores the rules to leave the property.
all dogs must be on leash at all times
all dogs must be controlled by a competent person while on the property
access will be restricted to certain areas on the property
you must check in at the retail shop when you arrive
pick up and dispose of your dog's waste in the containers provided
please do not allow your dog to approach other dogs unless you confirm this is okay with the other dog owner
please leave aggressive dogs at home